Fictions as Practice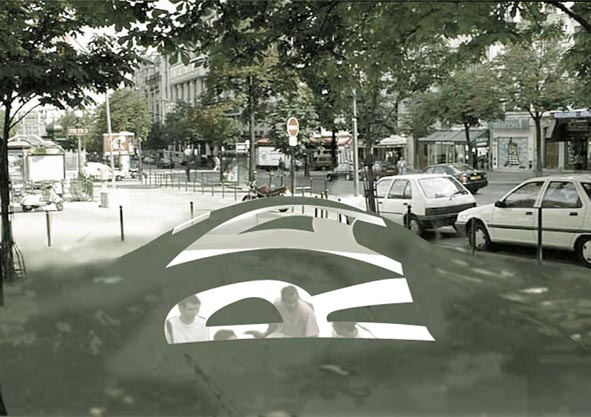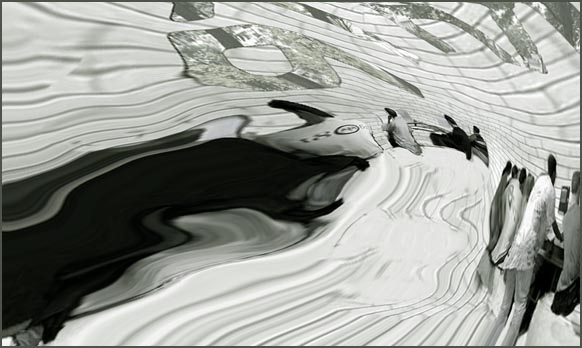 Puffing up
Paris, 1998 / Restoration of the Belleville subway station and creation of a public Mail Box, Paris, for RATP ; New space 50 m2, Subway station 1000 m2, 0,5 M$ with Purple Institute.
Architect: R&Sie(n)… Paris
(name of the agency at this time : Roche, DSV & Sie)
Creative team and associates partner : François Roche, Stephanie Lavaux, Gilles Desévédavy
Scenario:
1) Inclusion in the Paris Underground of an air bubble (pur over-pressure oxygen atmosphere and web bar) to change the phenomenological and chemical climate of the Subway (self human turbulences for blury perception of space).
2) Inflating of the bituminous city surface as a dilatation of asphalt surface
3) Stamping of a window/logo to include light.