Fictions as Practice
contraction << / >> sedimentation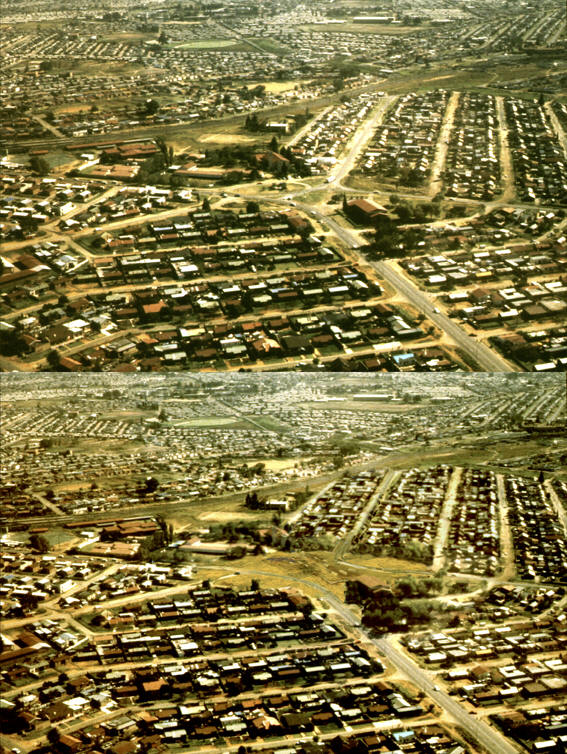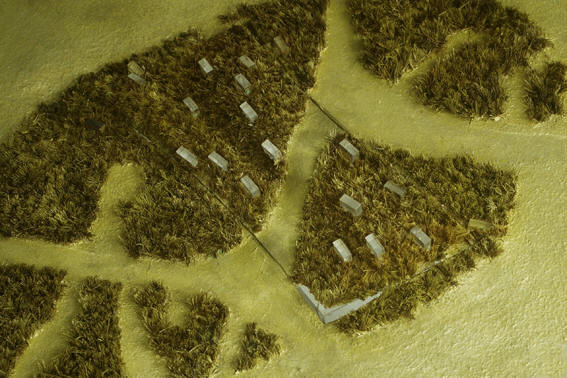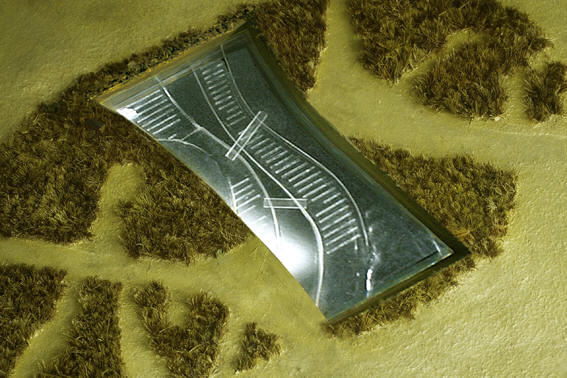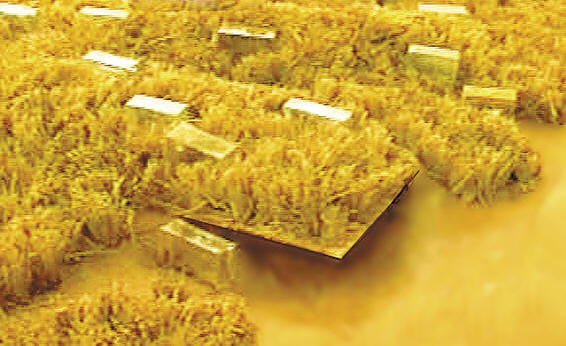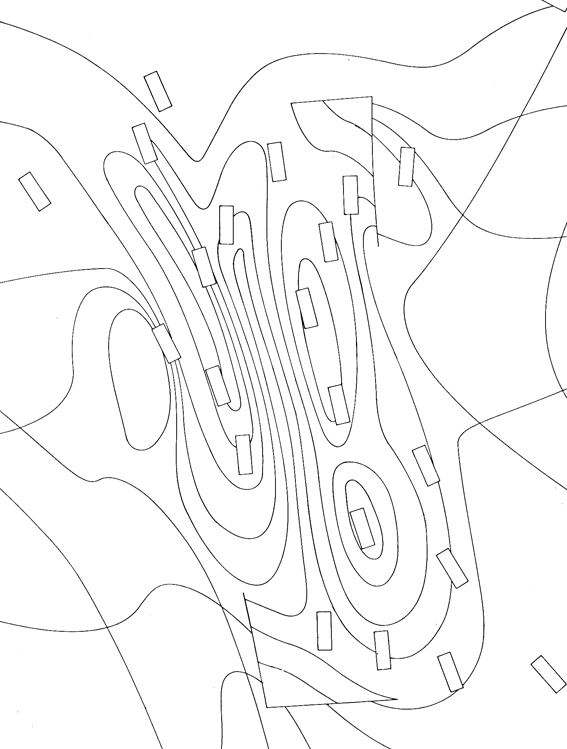 Folding
Soweto, 1997, South Africa
Architect: R&Sie(n)… Paris
(name of the agency at this time : Roche, DSV & Sie)
Creative team and associates partner : François Roche, Stephanie Lavaux, Gilles Desévédavy, Gilles Clement
Key dimensions: 2,200 m2
Client : African Institute of Contemporary Arts / Johannesburg and Frac Reunion.
Cost : 4 M$

Text :
Design of a museum-memorial on the tomb of Hector Peterson, integrating the archives of the township (exhibition hall, archives, conference room, restaurant) and a landscaped area of 3 hectares.

Scenario :
1) Undulation of the skin of the bush (burn high vegetation by the sun for preserving the tombstone and its destitution).
2) Deformation of the programming layers according to this movement (basement)
3) Random positioning of the glass containers emerging from the bush tablecloth
(referring to the usual township installations done by ship containers).