Fictions as Practice
sedimentation << / >> puffingup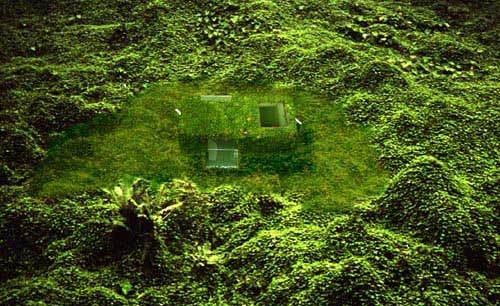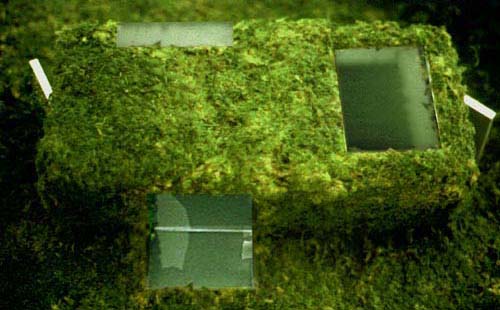 Extrusion
Salasie Crater, 1996, Reunion Island
Architect: NewT-R&Sie(n)… Paris
(name of the agency at this time : Roche, DSV & Sie)
Creative team and associates partner : François Roche, Stephanie Lavaux, Gilles Desévédavy
Key dimensions: 130 m2
Client : Marcel Tave
Cost : 0,1 M$
Text :
Design of a small house and art foundation, in the middle of the old volcanic crater of Salazie, the wettest and most tropical area of the island.
Scenario :
1) Square extrusions of the ground (spinach field) like a subcutaneous piercing, endogenous matter.
2) Inclusion of dwelling surfaces under the bump carpet, in a pure stealth food-print building.