mutation@morphes << / >> acqualta2.0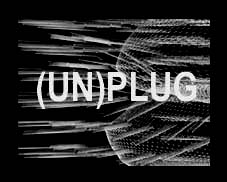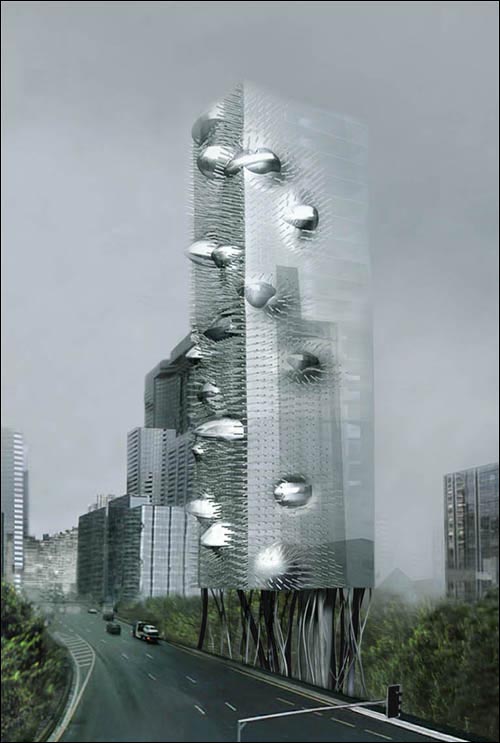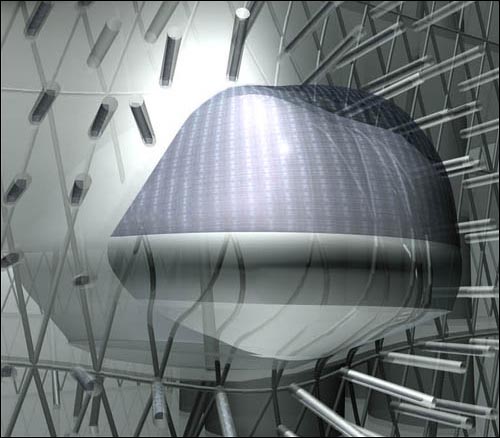 (Un)Plug
La Defense, Paris
Architect: R&Sie… Paris
(name of the agency at this time : R&Sie.D/B:L)
Creative team: François Roche, Stephanie Lavaux, Alexandre Boulin, Olivier Legrand, Gilles Desevedavy; Collaborators: Benoît Durandin, Etienne Feher, David Topanni
Key dimensions: 10,000 m2.
Client: EDF
Cost : 60M$

Text :
Design of an office building in La Defense area, Paris. Commissioned by the research department of the French Public Electricity Company (EDF), to develop a building that gains its energy from the sun.

Scenario :
1) Realization of a generic office building.
2) Deformation of the reactive façade to respond to contact with renewable energies:
- hairiness of the façade for thermal sensors
- swelling of the glass skin for the photoelectric cells
3) Disconnection ('Unplug') of the building from the urban ground and its energy network.